Glamour II
2021

Glamour II; #1, 2020, Acrylic Ink on Paper, 56x76 cm.
It is seen that the reactive expression, which is constantly in the approach of Gülay Yaşayanlar in the
Glamour
series paintings, has started to be replaced by a more purified, idealized form and relatively more conceptual expression. The basic dynamics of this understanding have not changed, but a production focusing on the reality of painting discussing the possibilities of visual language has been given priority. Thus, it is possible to describe this conceptual concept of visual field, which is established with a panoramic view on the horizontal axis, as the mature productions of a distinctive process with palimpsestic accents.
Glamour
paintings, arranged in original interpretations, become clear as the decisive implications of the conflicting determination, erasure-destruction or appropriation process caused by psychic factors and thought intensity, and show how an aesthetic transformation will dominates the forms-formal relations in a way that preserves the current tension and energy.
Mümtaz Sağlam, Copright© 2021.
Selected Works
Glamour; #9, 2021, Acrylic Ink on Paper, 56x76 cm.

The issue of appropriating the external elements that takes place here is also related to the melting of the elements included in the painting field of Gülay Yaşayanlar at the command of an imagination full of abnormal characterizations, to possessing the essence. And the magnificent sequence of these paintings clearly shows that a new visual project on the thematic axis has evolved into an advanced topographic solution with a confidence that reflects the whole search.
MS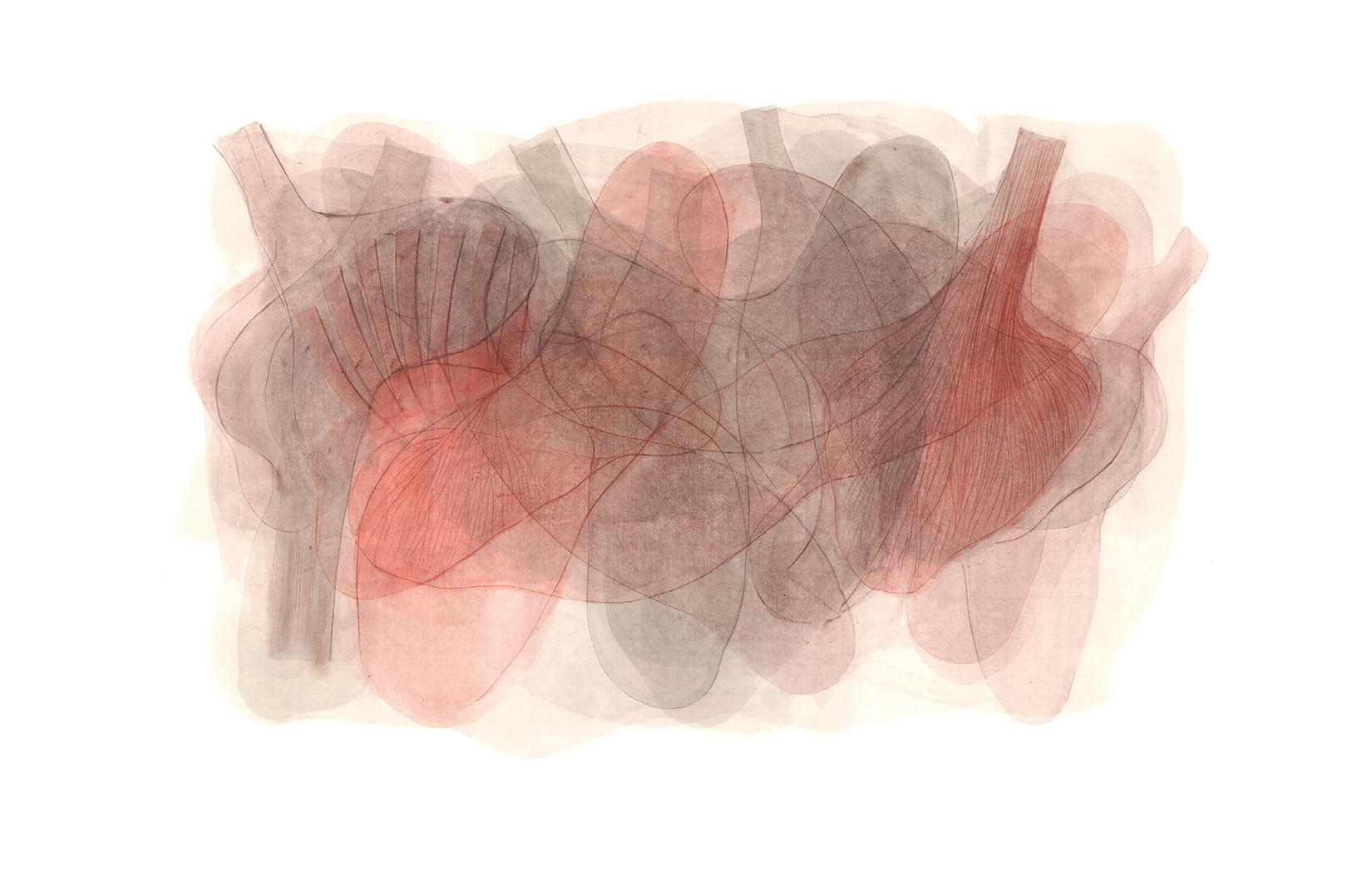 2022 - All rights reserved.